Best Bullet Vibrator – 5 Powerful Vibes For You and Your Clit
*As an Amazon Associate we earn from qualifying purchases. We also earn from other affiliate programs. The price to you remains the same in all cases.
A bullet vibrator should be in everyone's collection. They're small, classically shaped, and versatile. They're really just fantastic for clitoral stimulation! But, what are the best bullet vibrators?
Bullet vibrators are among the best vibrators for beginners – rightly so! More experienced sex toy enthusiasts also love them due to their power, functionality and portability. The Desire Luxury Rechargeable Mini Vibrator hits the top of our list as the best overall bullet vibrator. It's powerful, waterproof, and has a fantastic shape for hitting all the right spots. It's slightly larger than most bullets, and if that puts you off, then the Dame Zee is the one for you. It's a super charged bullet, with a soft touch material, making it one of the most comfortable, easy to use bullet vibrators available.
Our Top Picks
Best Overall
Best for Comfort And Power
Best Budget Option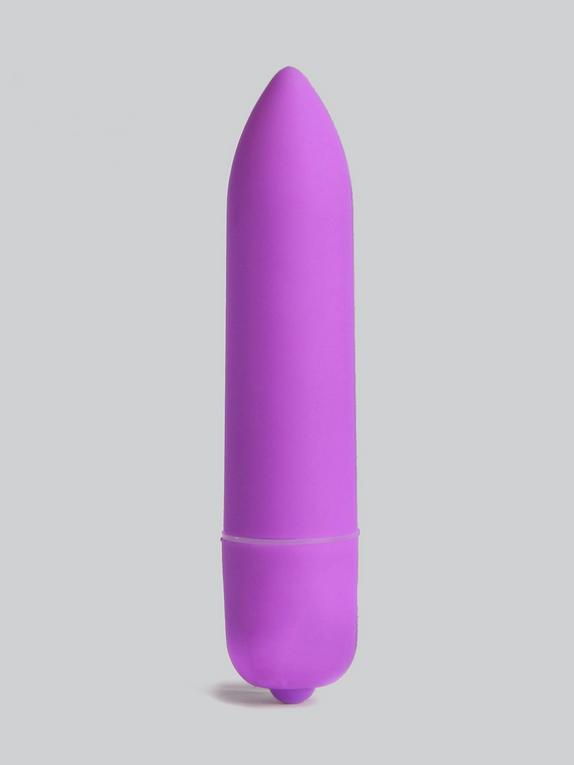 Name
Desire Luxury Rechargeable Mini Vibrator
Features
Powerful, waterproof, and perfectly sized. All you need in a bullet vibe.
A powerful water resistant bullet that gives tons of pleasure.
Powerhouse of pleasure, waterproof and affordable.
Best Overall
Our Top Picks
Name
Desire Luxury Rechargeable Mini Vibrator
Features
Powerful, waterproof, and perfectly sized. All you need in a bullet vibe.
Best for Comfort And Power
Our Top Picks
Features
A powerful water resistant bullet that gives tons of pleasure.
Best Budget Option
Our Top Picks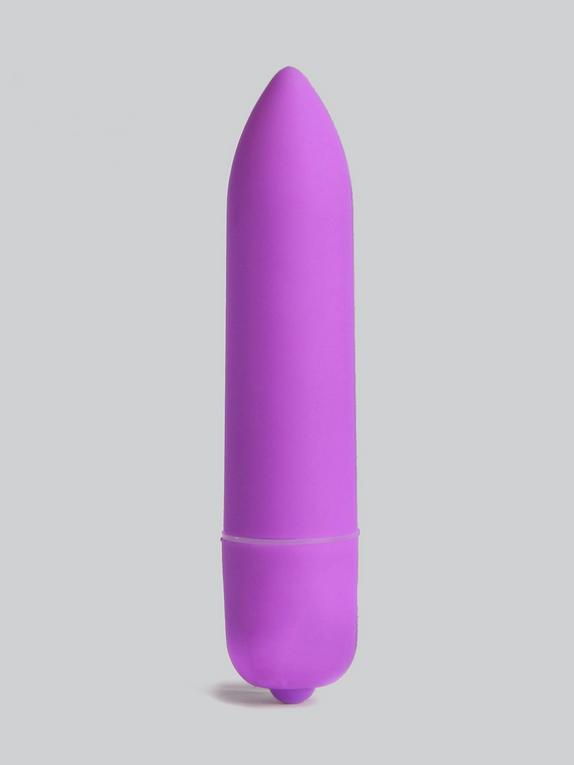 Features
Powerhouse of pleasure, waterproof and affordable.
Best Bullet Vibrators
The Desire Luxury Rechargeable Mini Vibrator is pretty much the best bullet vibrator. It's slightly larger than the average bullet, but it hits all the right places. It comes with so many different vibration settings.
This bullet has a tapered design, making it perfect for targeted clitoral stimulation. You can direct it to exactly where you want it to be. This vibe is broad for a bullet, so it can also stimulate a wider area. Size-wise, it's 5 inches in total, with a 4-inch insertable length. Your vagina will be happy too.
It has 3 speeds and 17 vibration patterns, so there's plenty of choices. It's perfect for external, or internal stimulation. It's also USB rechargeable, and a full charge takes 2 hours and gives 1 hour of use.
It's a simple single button operation. The button is on the bottom of the base, and you simply press it to cycle through the various options. It's also waterproof so it can make your bath and shower time much more fun. The other bonus of it being waterproof is that it makes it easier to clean.
One of the best things about this bullet is that it's perfect for beginners and ideal for traveling. It's not intimidating, which makes it perfect for vibrator novices. It's easy to use, easy to clean, and as it comes with a storage pouch, it's easy to hide away and store out of sight. And, when you're traveling, it has a travel lock, so you know it won't turn on as you're en route.
2. Best for Comfort And Power – Dame Zee
Dame are known for fabulous women's focused sex toys and similar products, and the Dame Zee is another triumph. It's a small, easily operated bullet, but it packs a punch in terms of power and function.
It's USB rechargeable, so you won't be caught out looking for batteries. It charges quickly, and a full charge gives you around 90 minutes of play. It has a hidden charging port, which doesn't get in your way when you're using it.
It's made from a soft touch ABS plastic. This makes the Zee easy to clean, soft to the touch, and incredibly comfortable for both internal and external use. It's also water resistant.
The Dame Zee is a powerful little bullet, with 3 speed settings. It has a single button operation. So you turn it on, and then you can cycle through the speeds until you find one that works for you. The button is easy to press, but not so easy that it changes accidentally during use.
The shape of the Dame Zee is one of the things that make it so powerful. It's perfectly shaped to stimulate you, but it's also the ideal shape for adding to any of your toys that can use a bullet. The power of this bullet can make your other toys unbelievable.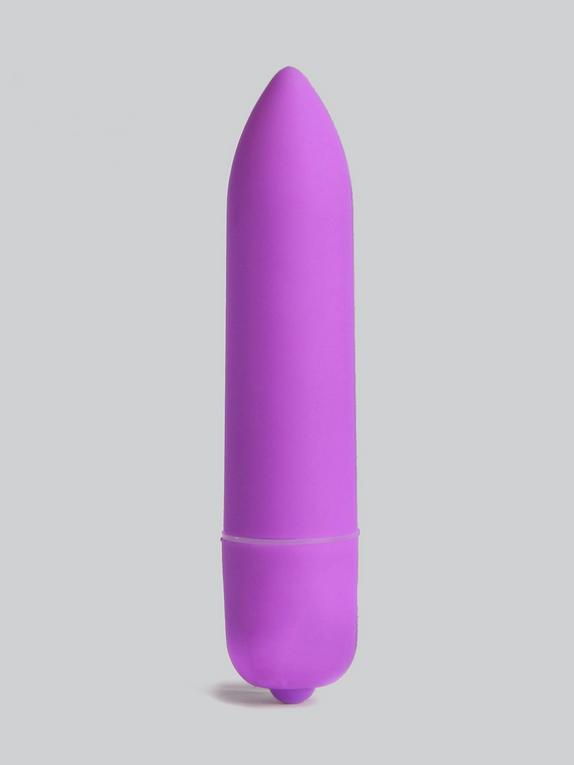 The Dream Bullet 10 is a powerhouse of pleasure at a very affordable price tag. It still has all of the functionality you need from a bullet vibrator, and more than enough power to give you wonderful sensations.
It is battery operated – normally batteries are included! You don't need to worry about recharging. It is a great vibrator to take to places with limited electricity – such as a camping trip! It is small and very portable.
It has 10 modes – 3 speeds and 7 patterns, and it's a single button operation, so you just press the button to find the setting you want. I find ten modes to be more than enough.
The Dream Bullet 10 is waterproof, so it can be used in the bath or shower, and it does make it easy to clean. It works well for external stimulation, and at 3 inches provides decent internal stimulation too.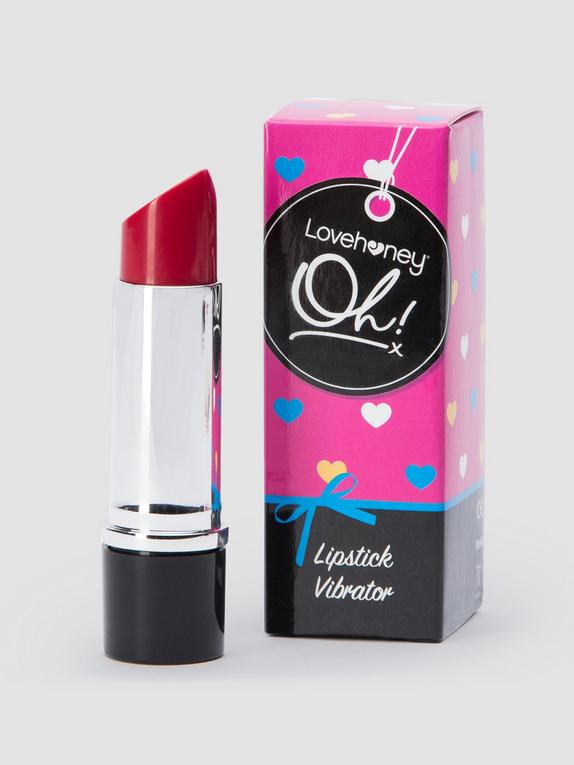 The Oh Kiss Me Lipstick Vibrator is a fantastic, and ingeniously designed bullet vibe. It's shaped like a lipstick, and has a lipstick shaped case. So to unknowing eyes, it's just another lipstick. You can take it in your bag, or in your pocket, or just leave it on your bedside table without panicking about hiding it away. 
The shape of this bullet also lends itself to targeting areas you want targeted. You can use the lipstick shape for pinpoint accuracy. It has a total length of 3 inches, the lipstick part of the design is 2 inches in length. Honestly, size wise, it's pretty much the same as your favorite lipstick. 
Of course, your favorite lipstick doesn't have one million vibration patterns and multiple speeds. This bullet vibrator is single speed. It's also really powerful. If you think this is a novelty item, think again. Everything about this bullet is for pleasure. 
The Oh Kiss Me Lipstick Vibrator battery-powered. The waterproof status is 'splash-proof'. So, not recommended for submerging in water.
It is also a very affordable vibrator option.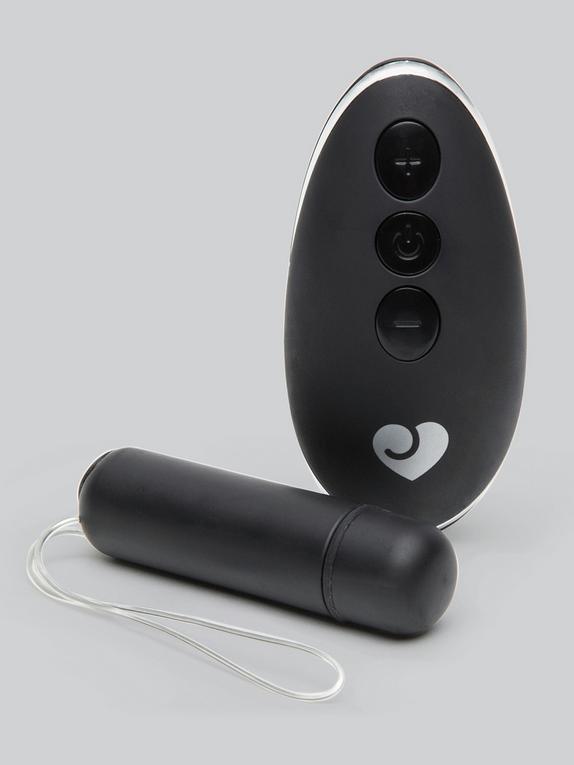 The Secret Surprise Remote Control Bullet Vibrator is exactly what it says it is, and so much more. It has a traditional bullet design with a round edge, with a remote control, and incredible power. 
It's quite comfortable to use. It's waterproof as well, so it's easy to clean, and it can be used in the bath or shower. The remote isn't waterproof and should be taken into water, or submerged. 
It has 10 vibration settings, including patterns, and multiple speeds. There's a power button near the base of the bullet, which is also used to cycle through the settings. The other option is the remote control. The remote has a single button, and functions the same as the button on the vibe. It has a maximum distance of 3-5 meters outside the bedroom. 
Both bullet and remote are battery operated. 
What to Consider When Buying a Bullet Vibrator
Power Supply
The power supply should be one of the first things you think about. Do you want a USB rechargeable bullet vibrator, or would you prefer a battery operated vibe? There are pros and cons to each.
USB Rechargeable
A USB rechargeable vibrator works in the same way as you would charge your phone. You plug it in, and you can charge it from a power socket, or your laptop. Basically, anywhere that has a USB port. These vibrators tend to be a little more powerful than a battery operated vibrator, so that's a huge plus in their favor. The biggest drawback to them is that it takes them time to charge.
Battery Powered
Battery powered vibrators take their power from batteries. They can feel a bit less powerful than a rechargeable one, but they don't need to charge. You just change the batteries and they're ready to go. Another downside to these vibrators is that you do need to keep a supply of appropriate batteries, because the last thing you want is for your vibrator to run out of juice at just the wrong time.
Design
While the design of a bullet vibrator is pretty straight forward, there are some variations in shape, and texture. Some people like these variations, and others don't. If you prefer vibes with textured areas, then maybe a textured bullet vibe is the one for you. If you're new to vibrators, then it may be best to stick with a more basic design.
Materials
The material will determine how the bullet vibrator feels to use, and how you take care of it. It comes down which material you prefer. Most bullet vibrators use a medical grade silicone, or an ABS plastic. Both of which are body safe, but they do feel a little different. The only material that you should really avoid is the jelly type rubber materials, although there are very few vibrators made from it now, as it's possibly not completely safe.
Frequently Asked Questions
What Is A Bullet Vibrator?
Bullet vibrators are among the first modern day vibrators. They're shaped like, well, a bullet, and it's the shape that allows you to use them with total accuracy. They're designed to stimulate exactly where you want them to stimulate. They're small, which makes them great for beginners, as they aren't intimidating. They're basic, so they're easy to use, but they still have a wide range of different patterns and functions. They're basically the must-have toy in any collection.
How to Use a Bullet Vibrator?
Bullet vibrators are pretty easy and straightforward to use. Their tip is designed to deliver clitoral stimulation through powerful constant vibrations. We also recommend that you take your time and explore how your body responds to it. For a full list of tips, be sure to check our How to Use a Bullet Vibrator article.
Why Do I Need A Bullet Vibrator?
Why wouldn't you need a bullet vibe! They're a multi-use vibrator! They're great on their own, for that targeted stimulation as we said, but they do so much more. There's loads of different add-ons, extenders, and sleeves that can fit on to a bullet vibrator, and use the bullet as a vibration source.
Should I Buy Bullet Vibrator Accessories?
It's up to you. Bullet vibes are strong enough that they can get the job done without adding anything to them. But if you want to experiment with different sleeves, add-ons, and cock rings, then go for it!
How Do I Clean A Bullet Vibrator?
Cleaning your bullet vibe depends on a few factors. The first thing you need to know is what material it's made from. The material will dictate what sort of toy cleaner, and lube, you should use. Using a cleaner, or lube that isn't compatible with your bullet vibrator can cause it to degrade.
The other thing you need to know about cleaning your vibrator is if it's waterproof or not. If it's waterproof, it can be easily cleaned by submerging it in water and an appropriate toy cleaner. If it isn't, you'll need to take more care.
How Long Does A Bullet Vibrator Last?
The longevity of any vibrator depends on how well cared for it is, and how often it's used. A vibrator that is part of a rotation of toys, kept clean, stored properly, and charged appropriately will last for years.
Last update on 2021-03-03 / Affiliate links / Images from Amazon Product Advertising API