Top 8 Best Vibrators for Beginners | First-Time Vibes (2023)
*As an Amazon Associate we earn from qualifying purchases. We also earn from other affiliate programs. The price to you remains the same in all cases.
You want to know what are the best vibrators for beginners since first-time vibes are a special time in one's life! You may have just watched an old episode of the classic series Sex and The City, or you may have read an article by your favorite sex-positive author. Whatever your path is, you've decided that it's time to try your first vibrator sex toy. The obvious next step is to go online and buy one! But where do you start when buying your first vibrator? If you're in a hurry, our overall recommendation for the best vibrator for most beginners is the Maude Vibe, based on price, style, and function.
However, there are so many great starter vibrators out there! In no particular order, here are our top picks for beginner vibrators.
Best Vibrators for Beginners
The Maude Vibe is a great minimalist toy for external stimulation and it is one of my all-time favorite toys! I always go back to it as I know it will easily get me to climax.
It is simple, small, discreet, and very effective. It is made with super soft skin-friendly silicone. With three speeds to choose from, this toy falls into the 'less is more' category. As a beginner, having 10+ speeds to choose from can be a daunting task.
But make no mistake, this is an effective toy that will deliver many pleasant moments.
I also love that Maude Vibe is suitable for travelling. It fits in my purse and has a travel lock.
I love Dame Products. I love Dame Zee!
A company that started with a mission to 'close the pleasure gap' and to address 'the disparity that people with vulvas experience in the bedroom versus their cis male counterparts' deserves all my respect. But respect aside, they also make great products for people with clits and vulvas. And the Zee Bullet Vibrator by Dame Products is no exception. This compact bullet vibrator is a perfect first-time vibe.
Zee is small and easy to operate with three intensities to choose from, but don't let its simplicity fool you. The pointy end of this vibe is magic to my clit.
The lowest intensity is a gentle vibe that provides nice foreplay pleasure. Personally, I need to go to the highest intensity to be able to climax and I suspect I am not alone.
As they say, good things come in small packages – that is definitely the case for the Zee by Dame Products. Speaking of small things, the price for this vibe is also quite small. Yay!
If internal – or a combination of external + internal – stimulation is what turns you on, you can't go past a good rabbit vibrator. This type of tool is incredibly versatile thanks to its two motorized tips. You can use one or the other at a time, or both tips at once (i.e. one internally and one externally).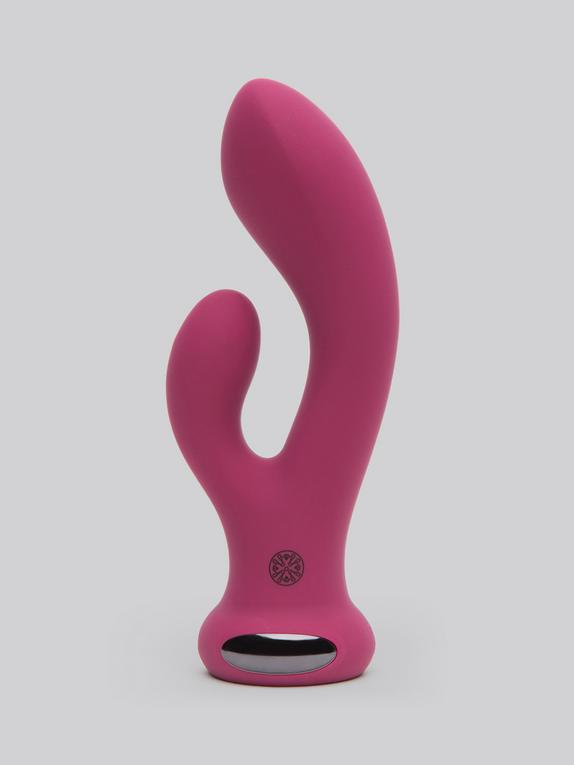 And as far as rabbit vibrators go, we strongly recommend the Mantric Rechargeable Rabbit. Designed to stimulate your G-spot and clitoris at the same time, this vibe is powerful, easy to handle and falls on the low end of the budget scale. As an added bonus, we think it looks quite minimal and sophisticated compared to the 'bunny ears' shape that many rabbits have.
The Lovehoney Deluxe Rechargeable Mini Massage Wand Vibrator is a handheld microphone-shaped device. It is easy to use and comfortable to handle. This is one of the best value-for-money products out there. The rounded head on one end is where the magic happens. This is a very powerful device, even at its lowest intensity. All up, there are 8 speeds and 20 different vibration patterns to keep things interesting.
A trick for beginners who are feeling overwhelmed by the strength of this toy is to use under a layer of fabric – underwear and bedsheets both work great. Also, try playing with the vibration modes, since intermittent vibrations will feel less overwhelming.
I believe there are a lot of people out there who would agree that foreplay feels just as good – if not better – than an orgasm. No arguments there from me! Foreplay is a very important source of pleasure. If you are after a 'foreplay' type of product rather than something that will give you an orgasm in a fraction of a second, the Desire Luxury is a nice and gentle clitoris stimulator.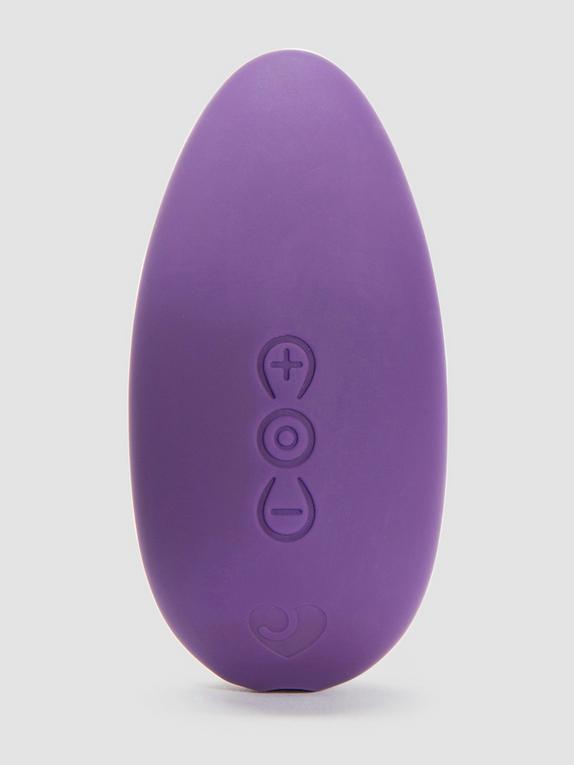 This toy's design is a little bit different from the usual phallic shape. But make no mistake, this computer-mouse looking device is a great vibe for your clitoris and vulva. The gentle stimulation allows for long foreplay sessions. There are 12 intensity levels and 8 vibration modes to cycle through, so you're bound to find something that feels right for you.
Like the Bed Geek, the Le Wand Massager is also a handheld microphone-shaped device, but much bigger, in price and in size. I know we are supposed to talk about sex toys here, however, it would be silly not to mention that it does work really well as a body massager (eg. neck and shoulders). The round motorized head is quite large in size leading to a very diffuse effect. It has a flexible neck making it easy to maneuver around.
Although this magic wand is quite powerful, it is very easy to adjust the intensity, with 10 speed settings. Again, if the intensity is too much, a layer of fabric will help you to get used to it. There are also 20 vibration patterns to choose from!
Overall, the design is extremely stylish, it has a long battery life and it has an extremely powerful motor. The main reason that Le Wand makes our Beginner's Vibrator list is that the controls are very easy to reach and adjust. We've found that most budget body wands have rather user-unfriendly controls, which can be extremely distracting in the heat of the moment! In contrast, Le Wand Massager is a joy to use.
If you're not a big fan of vibrations, sex toys that deliver 'suction' could be a better option as a first-time sex toy for external stimulation. There are a lot of products on the market that are designed to simulate oral sex on the clitoris. A great choice as a first sex toy is the Romp by Womanizer.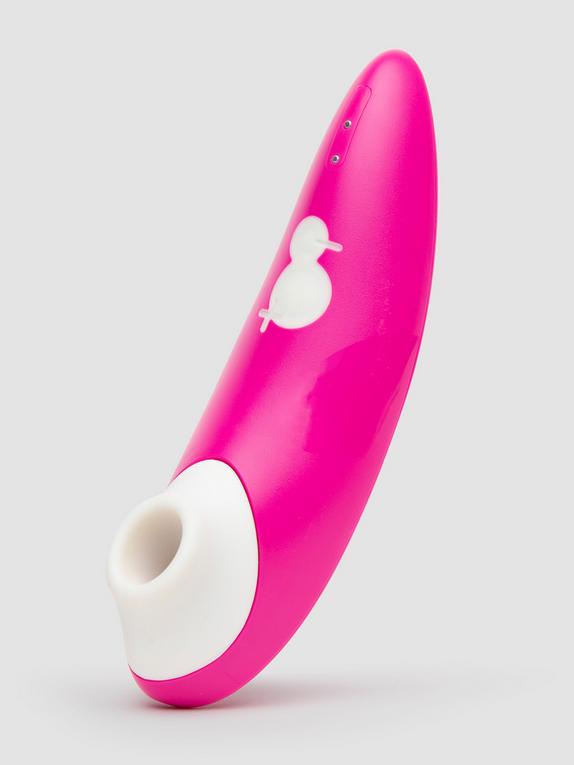 This toy looks super cute! Whilst cuteness won't necessarily give you orgasms, the air-pulse waves will. The Romp is easy to handle and by placing its cap around the clitoris, there is no direct contact, just gentle 'sucking'. This product will give you great pleasure and is reasonably priced.
The Lovehoney Rechargeable Bullet Vibrator and Sleeve Set is a fantastic set offering many possibilities to explore your body.
The set comprises of a basic bullet vibrator that can be used stand-alone and an additional 4 sleeves that you can use with the bullet inside. Each sleeve has a different 'tip' – flat, round, pointy and curved. All at a very affordable price.
How to Choose a Beginner Vibrator
When it comes to vibrators – and sex toys, in general, the options are endless. There are different types of devices, numerous models for each device, lots of brands and many retailers to choose from. On top of that, if you are new to the world of pleasure tools, choosing a sex toy can easily send your head into a tornado-style spin.
It is often a case of TMI – there is indeed too much information out there. So, if you're thinking about getting your first vibrator or your first sex toy, in this article, we will feature a few options that we believe make great beginners' options for people with vulvas and vaginas.
Bullet Vibrator vs. Magic Wand
OK, let's start with the type of device. My number one recommendation for a beginner's device is a bullet vibrator, followed by a 'magic wand'.
Bullet vibrators are small, discreet, easy to use and effective. Generally speaking, they are designed to massage the clitoris but can be inserted inside too. The motor is normally located on one end of the device and often has a diffuse effect, which means there is no need for it to be perfectly placed on your clit all the time. Your hands can relax and move around.
Magic Wands are our second recommendation. This type of vibrator became a thing in the late 1960's when Japanese brand Hitachi developed its iconic "Hitachi Body Massager". The device with a powerful vibrating motor at one end was originally designed to soften tight spots in the neck, shoulders and upper back (yes, the original Hitachi Body Wand is long enough to allow you to reach your upper back), however, it soon became very clear that it worked magically for clit massage. Once the 'secret' was out there, Hitachi distanced themselves from the 'accidental' sex toy, but other many other manufacturers quickly stepped in.
Magic Wands, as mentioned, deliver pleasure by massaging the clitoris. They normally are bigger in size than bullet vibrators and with more powerful engines – some beginners may say too powerful. Their motorized round-shaped head (a bit like a handheld microphone) is designed for external use only. Similarly to bullet vibrators, they have a diffuse effect and your hands do not need to hold the toy firmly in one place.
Other Things to Consider When Choosing a Beginner Vibrator
As a beginner, we definitely recommend a cordless product. You really don't want to deal with cables when climaxing. All products featured are rechargeable with a USB cable. It is important to recharge after every use.
It is highly recommended to use vibrators with a water-based lube. All vibrators featured here are waterproof. They can be used in the shower and in the bath (please read the manufacturer's instructions for more details) and are very easy to clean.
It is important to clean after every single use. If one of your concerns as a beginner is packaging used for postage, fear not. Manufacturers and retailers have lifted their game and offer discreet packaging. No one will know, by looking at the packaging, what's inside.
Frequently Asked Questions
What is a good beginner vibrator?
If you have never owned a vibrator before, I recommend starting with simplicity. Bullet vibrators and 'magic wands' (aka body wands) are the simplest sex toys to use. They are very effective at stimulating the clitoris and most women need clitoral stimulation to achieve an orgasm. In terms of specifics, however, the best first-time vibrator for you depends on your budget, personal preference, and individual circumstances!
What is a good vibrator for anal stimulation?
For a beginners' anal player, we highly recommend Maude Cone – a simple, small and easy to use butt plug.
How do I buy my first vibrator?
I highly recommend shopping online. My go-to place tends to be LoveHoney – they have a fantastic range, prices that can accommodate every budget, great customer service and discreet packaging. There are also wonderful smaller sex toys companies such as Maude and XOX Toys that I love to support – in fact, we tend to prefer to support independent sex toy manufacturers and retailers as, generally speaking, they have great ethos and excellent customer service.
How do I choose the right vibrator?
To choose the right vibrator for your own personal use, you need to weigh up a number of things:
do you prefer clitoral or G-spot stimulation?
do you like discreet styling and color, or something bright and eye-catching?
what is your budget?
will you be primarily using the vibrator alone, or with a partner?
do you want something that is cordless?
do you prefer replaceable batteries, or rechargeable via a USB-charger?
How do you use your first vibrator?
If this is your first time using a vibrator, I recommend starting slowly. Make sure you have a significant amount of time free, and no-one will disturb you. First off, work out how to turn the toy on and how to adjust the settings. Most vibrators will have controls to turn the speed or intensity up and down, and also a way to change the pattern of vibrations. As a beginner, you may wish to ignore the patterns at first, since they can just be a distraction.
While you test the controls of your new vibrator, test it against a non-sensitive part of your body, eg. your arm or hand. This will give you a sense of how the toy feels and the difference between settings. Some toys can seem to jump greatly in intensity between settings, while others are more gradual.
From there, start exploring your body and get yourself into the mood. Do whatever makes you feel relaxed and curious. You may want to have a relaxing bath or shower first.
Always start on the lowest setting, and you may wish to leave underwear on, and avoid direct skin contact at first, of you are unsure or particularly sensitive. Once you are comfortable, and ready for direct contact, lubricant is an absolute must for all sex toys!
Most manufacturers recommend water-based lubricants for use with their toys. Silicone-based lubes are very often incompatible, since silicone is used for it's soft, skin-like feel in many adult products, and silicone lubricants are harmful to silicone toys.
On the lowest setting, slowly explore your pleasure areas and discover what feels best for you.
Why do vibrations feel good?
There are specialized nerves in your skin that pick up on vibrations. In the case of the genitals, vibrations can stimulate these nerves to send signals to your brain that are interpreted as being highly pleasurable.
Certain parts of your body, particularly your clitoris, have a very high density of these nerves. This makes your clitoris extremely sensitive to touch and vibrations. Of course, this sensitivity can also lead to uncomfortable and even painful sensations, depending on the type of stimulation.
Too much pressure, or anything sharp, can be extremely painful on your clit, whereas vibrations of the right intensity can be exceedingly pleasurable!